ELLEN OCHOA QUOTES, STORY, AND RESOURCES
Ellen Ochoa quotes:  Ellen Ochoa quotes, along with a collection of resources for learning about her life and very successful career.
Ellen Ochoa is an engineer and  the world's first Latina astronaut, with a robust career at NASA.
She flew in four space missions is in the Astronaut Hall of Fame, and is currently the Director of Flight Operations at the Space Center in Texas.
If you are here just looking for Ellen Ochoa Quotes, click here to jump to that section!
Related: Famous Latinos & Hispanic Americans Home Page
Before we dive into more quotes from Ellen Ochoa, let's take a look at her life and I'll share some resources for learning more about her.
Here's an index of what's included in the post. You can click on any link to jump straight to that section!
ELLEN OCHOA BIOGRAPHY
Ellen Ochoa was born May 10, 1958 in Los Angeles, California. Her parents were Mexican-American.
Ochoa studied physics at San Diego University, before earning a master's and doctorate from Stanford in Electrical Engineering.
Ochoa was invited to join NASA in 1991 (out of more than 2,000 people, only 22 were selected– one of them Ochoa!). In 1993, she was part of the Space Shuttle Discovery mission for nine days, becoming the first Latina to go to space.
She returned to space in 1994 aboard the Atlantis, in 1999 to the International Space Station, and again in 2002. Ochoa's hours in space total more than 950 hours.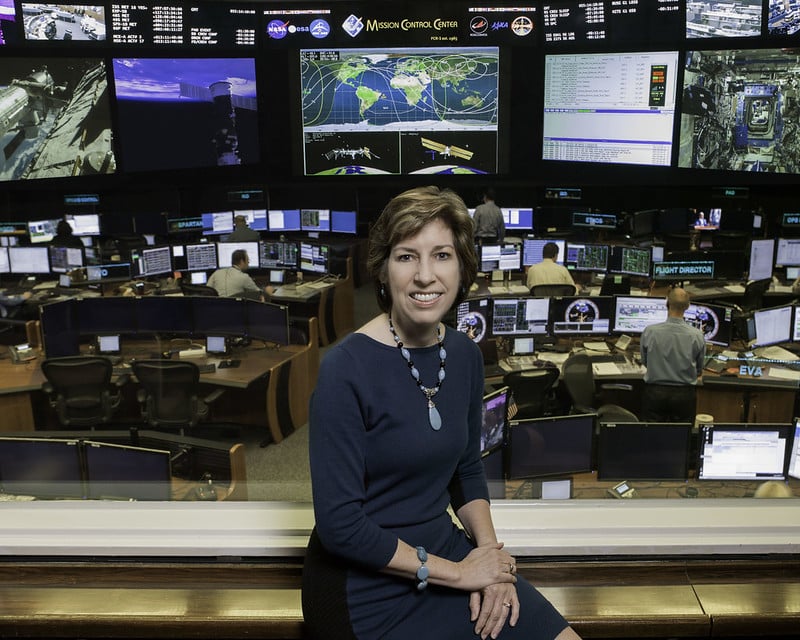 Ocha served as a mission specialist and flight engineer, before working at the Astronaut Office. She was the first Latina and the second female to be director of the Johnson Space Center. She has also been involved in working with optical systems, and holds several patents on her inventions.
Ochoa currently lives in Texas with her husband and two sons.
Awards:
NASA Exceptional Service Award Space
4 Flight Medals
Outstanding Leadership Medal
2017 US Astronaut Hall of Fame
National Academy of Inventors
Interesting Facts about Ellen Ochoa for Kids:
Ellen Ochoa is an accomplished flutist. She played in the Stanford Symphony Orchestra and in the marching band at San Diego. She brought her flute on her first space mission and played it in space!
Other astronauts had brought instruments into before, but she was the first one to float around while playing the flute.
PRINTABLES AND LINKS TO LEARN MORE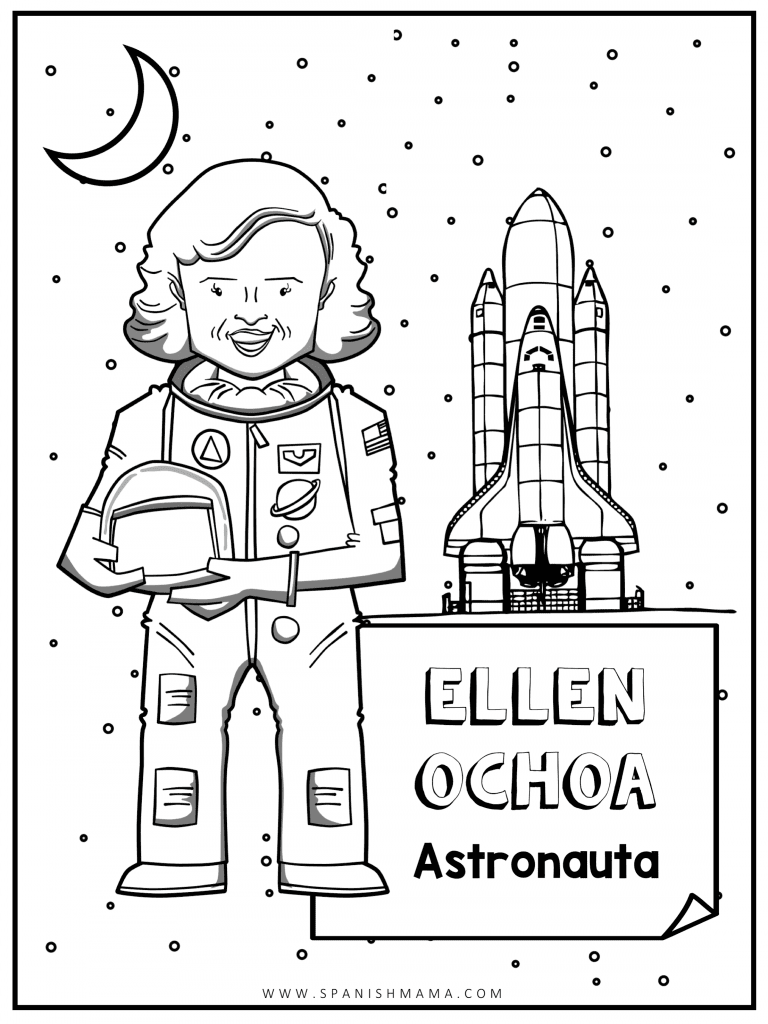 There are some great ready-to-go printable and lessons for teaching more about Roberto Clemente. Check these out:
You also might be interested in my sets of biography slides and project templates for learning about Latinx and Spanish-Speaking leaders, plus a free guessing game.